From late 1960 on for a few years the Salt River flowing through Tempe, Arizona, was subjected to a few "100 year" floods. At one time there were only three bridges that crossed the river in the entire valley – Central Avenue bridge, Tempe bridge and one of two bridges over I-10. Multiple unbridged crossings were washed out and underwater. The water level sometimes came close to the top of the open arches in the Tempe bridge. Ultimately the Tempe Town Lake was formed by building a rubber dam in the river, opening to the public on November 7, 1999. The drama wasn't completely over however; as that dam failed and was replaced by a solid barrier a few years later.
Photos from 1968 to 1973
The first photos available here were taken in the late sixties to early seventies, and they are third generation images which lost resolution during this process.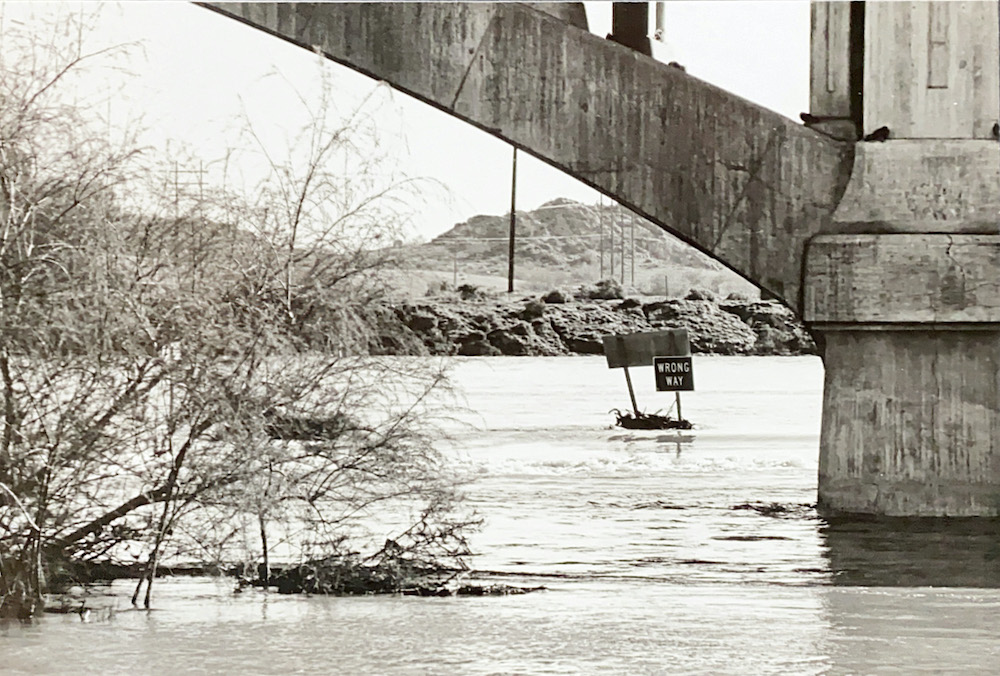 Tempe Bridge Flooded 1978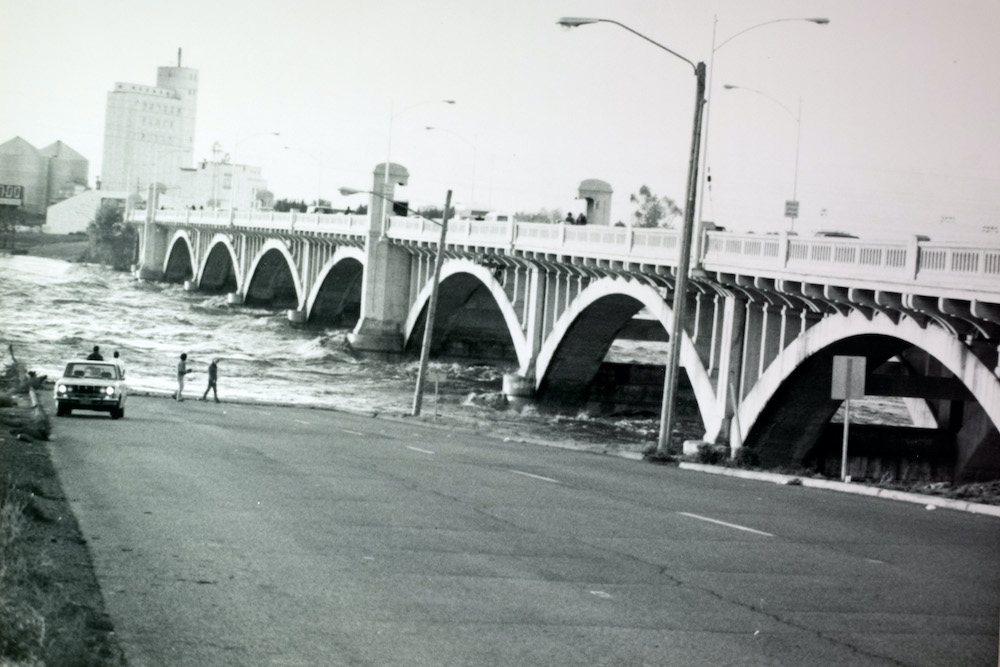 Photos from around 1979 – 1980
In these photos you will see that the "old" bridge is still there along with the current southbound Tempe bridge and the railroad bridge. The photo below was taken from the "old" bridge. Hayden Mill is visible in this photo. PS: There was an exciting scene involving a car filmed on this "old" bridge for the movie "Deadly Impact" released in 1984.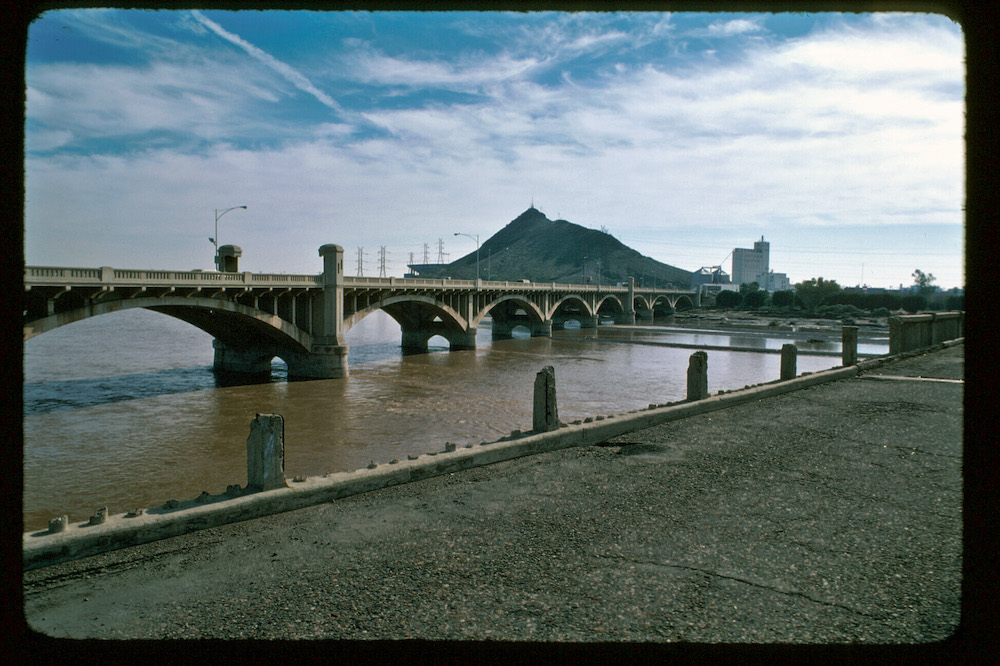 Photos From January 1993
The Salt River flood of 1993 was national news as reports said the flood had washed out the new north bound bridge from Tempe to Phoenix. Well it did at least wash out some of the construction material at least and perhaps part of the bridge. In the photo below notice that the 202 freeway is beginning to appear, and the "old" bridge is gone.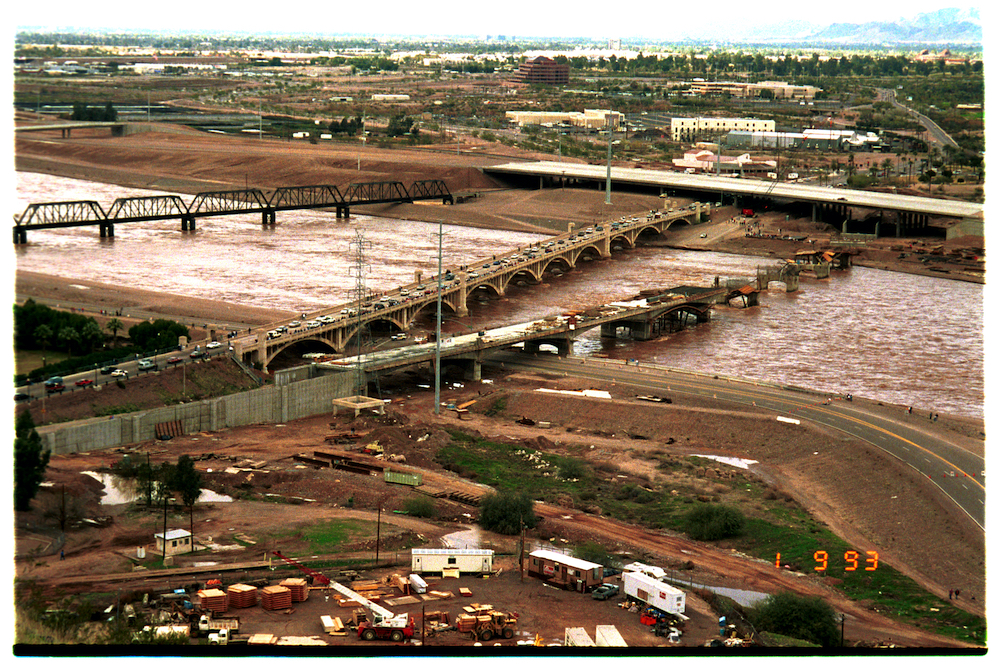 Photos From March 1999
Ten years, but big changes. Notice the freeway on the north side of the river. The dam is being constructed to form Tempe Town Lake. However; on the first photo in the slide show below you will notice that there are no buildings on the south shore of the river / lake.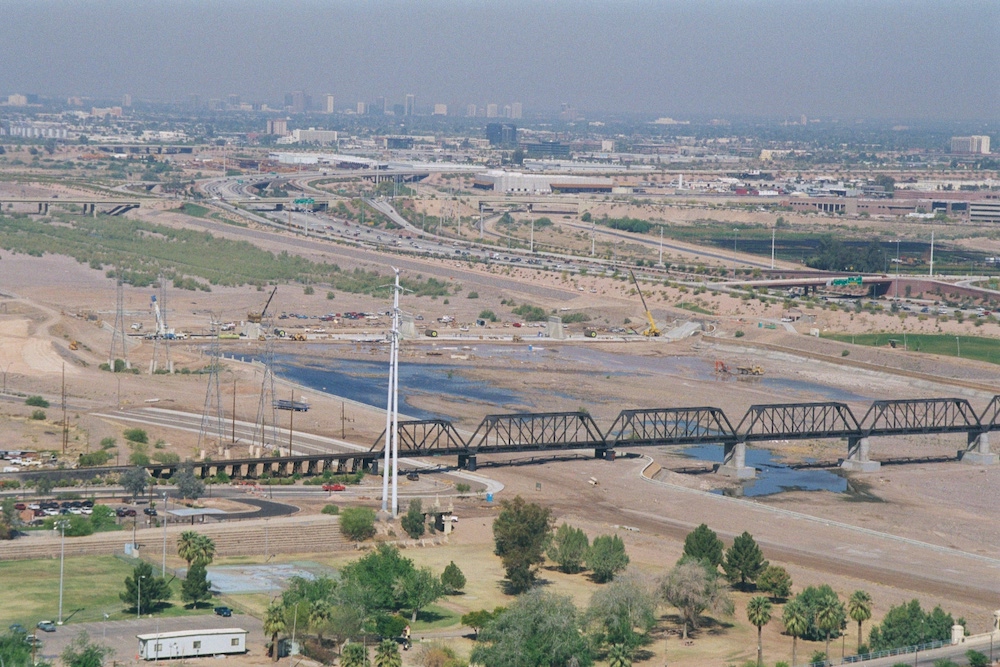 Photos From November 1999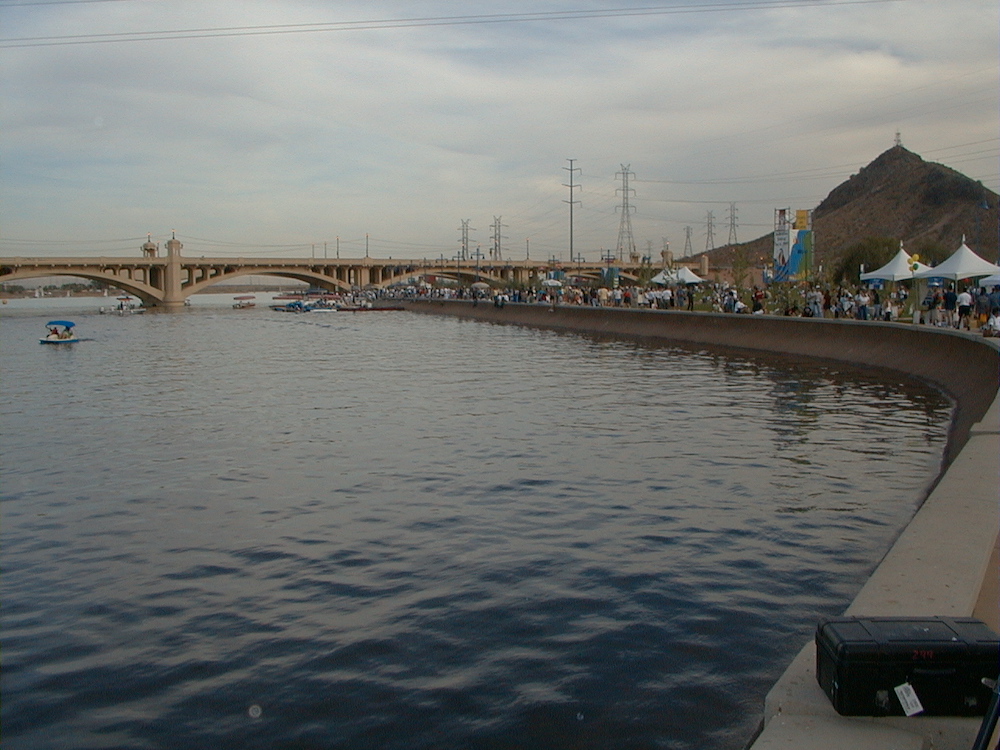 Photos From April 2010
Lots of progress, buildings on south bank, etc.